Herbal Tea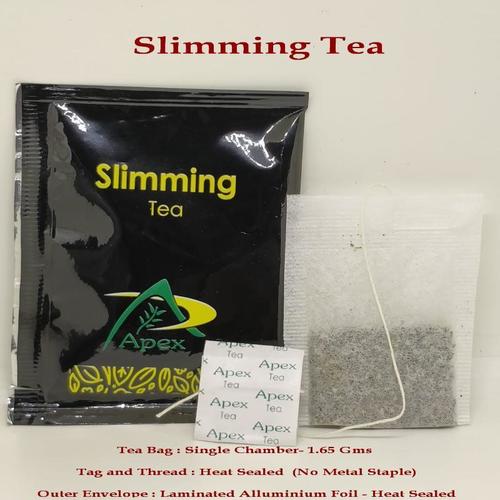 Herbal Tea
Price And Quantity
Piece/Pieces

2.50 - 3.50 INR
Product Specifications
Product Description
Herbal tea, often simply referred to as "herbal infusion" or "tisane," is a beverage made by steeping herbs, spices, flowers, or other plant materials in hot water. Unlike true teas, such as black, green, white, and oolong tea, which are derived from the Camellia sinensis plant, herbal teas are caffeine-free and are made from a wide variety of plant sources. They are popular for their soothing and aromatic properties, as well as potential health benefits.
Benefits of herbal tea:
Herbal teas offer a wide range of potential health benefits, depending on the specific herbs and plants used. It's important to note that while many people find herbal teas beneficial, they should not be considered a replacement for medical treatment when necessary. Here are some potential benefits associated with various types of herbal teas:
1. Digestive Health:
Peppermint tea can help soothe indigestion, bloating, and gas.
Ginger tea is known for its digestive properties and can alleviate nausea and motion sickness.
2. Relaxation and Stress Reduction:
Chamomile tea has calming effects and can help reduce anxiety and improve sleep.
Lavender tea is also relaxing and aids in reducing stress and promoting restful sleep.
3. Anti-Inflammatory Properties:
Turmeric tea, made from the turmeric root, is known for its anti-inflammatory and antioxidant properties.
4. Immune Support:
Echinacea tea is believed to boost the immune system and help prevent or reduce the severity of colds and flu.
Elderberry tea is another immune-boosting option.
5. Heart Health:
Hibiscus tea may help lower blood pressure and improve heart health due to its antioxidant properties.
6. Antioxidant Benefits:
Green tea, while not a true herbal tea, is rich in antioxidants called catechins, which have various health benefits, including potentially reducing the risk of certain diseases.
7. Weight Management:
Some herbal teas, such as dandelion tea and green tea, may aid in weight management by supporting metabolism and digestion.
8. Skin Health:
Rooibos tea is rich in antioxidants and may help improve skin health and reduce signs of aging.
9. Respiratory Health:
Thyme tea and eucalyptus tea are often used to soothe respiratory issues, such as coughs and congestion.
10. Liver and Kidney Health:
Dandelion root tea may support liver and kidney health by acting as a natural diuretic and aiding detoxification.
11. Anti-Anxiety and Mood Enhancement:
Lemon balm tea is known for its potential to reduce anxiety and improve mood.
12. Anti-Allergy Properties:
Nettle tea may help alleviate allergy symptoms due to its natural antihistamine properties.
13. Diabetes Management:
Cinnamon tea may help regulate blood sugar levels in individuals with diabetes.
It's essential to consult with a healthcare professional before using herbal teas for medicinal purposes, especially if you have underlying health conditions or are taking medications, as some herbs may interact with medications or have contraindications. Additionally, the quality and preparation of herbal teas can impact their effectiveness, so it's essential to use high-quality ingredients and follow recommended brewing instructions.
FAQ:
1. What is herbal tea?
Ans: Herbal tea, often referred to as "tisane," is a beverage made by steeping herbs, spices, flowers, or other plant materials in hot water. Unlike true teas, herbal teas do not contain tea leaves from the Camellia sinensis plant and are caffeine-free.
2. What are the most popular types of herbal tea?
Ans: Some popular types of herbal teas include peppermint tea, chamomile tea, ginger tea, lavender tea, hibiscus tea, and green tea (though it contains caffeine, it's often included in herbal tea discussions for its health benefits).
3. Are herbal teas caffeine-free?
Ans: Yes, herbal teas are typically caffeine-free. Since they are not made from tea leaves, they do not naturally contain caffeine. However, some herbal blends may include ingredients that add caffeine, so it's essential to check the label if you want a caffeine-free option.
4. What are the potential health benefits of herbal tea?
Ans: Herbal teas offer various potential health benefits, including aiding digestion, reducing stress and anxiety, promoting sleep, supporting the immune system, providing antioxidants, and addressing specific health issues such as nausea or allergies. The benefits depend on the herbs used.
5. Can I drink herbal tea during pregnancy?
Ans: While many herbal teas are safe during pregnancy, some can have adverse effects. It's crucial to consult with a healthcare professional to determine which herbal teas are safe for you during pregnancy, as some herbs may induce contractions or have other effects on pregnancy.
6. How do I brew herbal tea?
Ans: To make herbal tea, follow these general steps:
Boil water and let it cool slightly (usually around 93 degree centigrade).
Place your herbal tea blend in a teapot or teacup (usually about 1 teaspoon of dried herbs per 8 ounces of water).
Pour the hot water over the herbs.
Steep for the recommended time (usually 5-10 minutes, but it varies by herb).
Strain the herbs or remove the tea bag before drinking.
7. Are there any potential side effects of herbal tea?
Ans: While herbal teas are generally safe, some people may be allergic to specific herbs. Overconsumption of certain herbs or teas may also lead to digestive discomfort or other side effects. It's essential to consume herbal teas in moderation and consult with a healthcare professional if you have concerns.
8. Can I mix different herbs to create my own herbal tea blends?
Ans: Yes, you can create custom herbal tea blends by mixing various herbs and spices to suit your taste and desired health benefits. Experimenting with different combinations can be enjoyable and allow you to tailor the flavor and effects to your preferences.
9. How should herbal teas be stored?
Ans: Store herbal teas in an airtight container in a cool, dark place to preserve their freshness and flavor. Keep them away from moisture and strong odors. Proper storage can extend the shelf life of herbal teas.
10. Can children drink herbal tea?
Ans: Some herbal teas are safe for children, but it's essential to choose mild, caffeine-free options and consult with a pediatrician if you have concerns. Be cautious with ingredients like peppermint and ginger, which may be too strong for young children.
Trade Information
Jaipur

Cheque Telegraphic Transfer (T/T) Western Union Paypal Letter of Credit at Sight (Sight L/C) Cash in Advance (CID) Cash Advance (CA)
Yes

Sample costs shipping and taxes has to be paid by the buyer
Australia North America South America Eastern Europe Western Europe Middle East Africa Central America Asia

All India