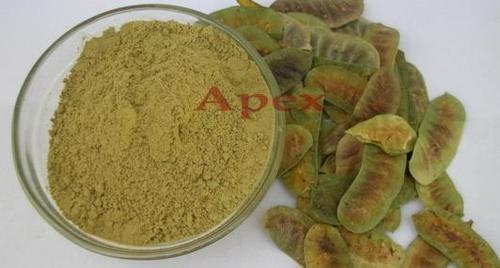 Senna Pods Powder
Product Code : SP4
Product Description
Senna Pods Powder
Apex International is leading cultivator, processor and exporter of premium quality Senna (Cassia Angustifolia) from India. We produce more than 1000 metric tons of Senna at our own farms, annually.

We are well equipped with latest machines for cleaning, sorting & packing of Senna products. No pesticide are used on our crop and thus, we supply chemical free Senna leaves, Senna Pods, Senna stems, Senna powder & Senna tea cut, year round with good Sennoside content.
Senna is the most effective herb used to regulate bowels, it also improves peristaltic movement of the colon by its local action on the intestinal wall. Senna contains the compound-Glycosides (Sennosides) which works as a laxative to ease the bowel movement. Senna is also used to treat many skin diseases as well.