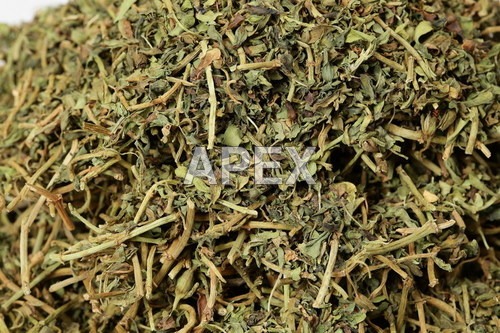 Features:
Bramhi / Bacopa Monnieri / Bacopa /Jal Bramhi
Botanical Name: Bacopa Monnieri Bramhi English Name: Bacopa, Herpestis Monnieria,
Thyme Leaved Gratiola Common Name: Bramhi Plant Part: Whole Plant
Actions and Uses :
It is valued in medicine as a tonic for nerves and is prescribed in nervous
disorders (accompanied by convulsions or unconsciousness), mental diseases etc.
It is used to improve intellect, treatment of asthma, hoarseness, insanity, and epilepsy.
The plant contains an alkaloid Brahmine, which is a cardiac tonic,
i.e. provide strength and tone to heart.
We shall be Pleased to receive your enquirers.
Product Details
| | |
| --- | --- |
| Minimum Order Quantity | 200 Kilogram |
| Dried | Yes |
| Packaging Size | 20Kg Bags |
| Packaging Type | Bags |